Have Good "Weapons" to Win the Quality War
Views: 33 Author: Site Editor Publish Time: 2020-09-27 Origin: Site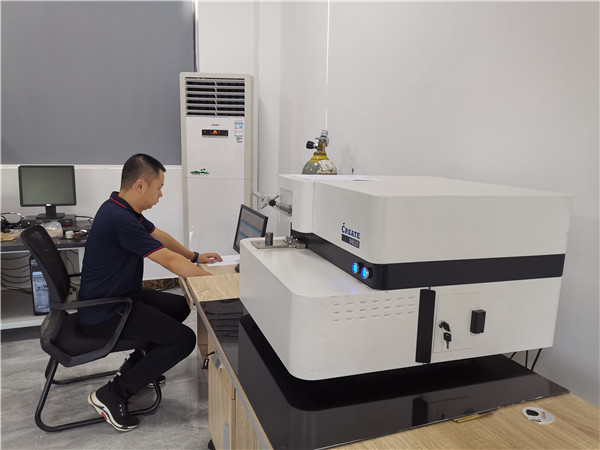 Have Good "Weapons" to Win the Quality War
"Okay, let's do it boldly now!" The technical supervisors and quality inspection supervisors were excited about the three newly arrived experimental equipments, as if an old soldier encountered a new weapon.
The three devices are Spectral Material Analyzer, Constant Temperature and Humidity Test Chamber and Vickers Hardness Tester.
The Spectral Material Analyzer detects and judges the metal material of the product, and identifies the substance and determines its chemical composition and relative content according to the spectrum of the substance. Help technicians and quality inspectors quickly, accurately and reliably perform industrial R&D, process control, incoming inspection, product sorting and other operations.
The Constant Temperature and Humidity Test Chamber is used to test the performance of materials in various environments and test the heat resistance, cold resistance, dry resistance and humidity resistance of various materials. It meets the standards: GB/T5170.5-2008, GB/T10586-2006 , GB/T2423.1-2008 test A, GB/T2423.2-2008 test B, GB/T2423.3-2006 test Ca, GB/T2423.4-2008 test Db. Thereby verifying the stability and accurate life time of rubber parts.
The Vickers Hardness Tester is a high-tech product of mechatronics, a new type of Vickers and Knoop hardness tester using precision mechanical technology and photoelectric technology. It is used to detect the adhesion of the heat treatment, carbonization, quench hardening layer and surface coating of metal parts, and the hardness of metal parts such as screws, nuts and springs.
In the autumn of 2020, we yearn for fruitful results. But only with solid product quality and perfect skills can we lay a good foundation for integrity and let us go higher and farther in the global market!